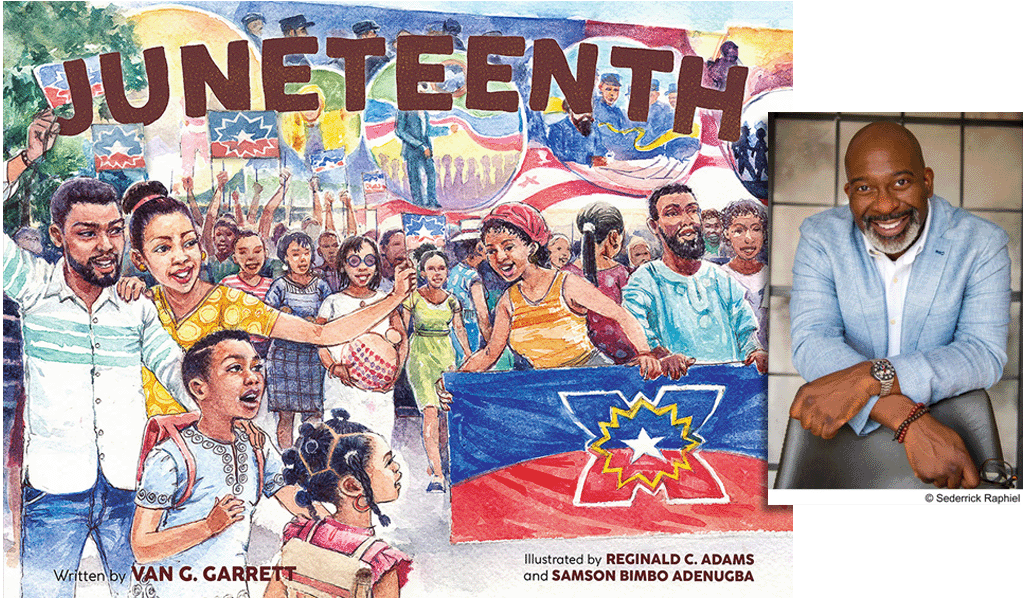 The Bryan + College Station Public Library System invites all book and music enthusiasts, aspiring musicians, lovers of stories and families of all ages to join us for our Juneteenth Celebration! We will have two special performances in honor of Juneteenth.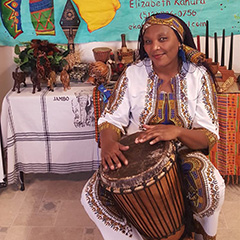 Part One: Interactive storytelling at Mounce Library
Our first performance will be held at Clara B. Mounce Public Library in Bryan on Thursday, June 15 at 10:30 a.m.. Elizabeth Kahura, will share African folklore, culture, and stories through music and interactive storytelling. Kahura was born in Kenya and her focus on "knowledge enrichment to the society" makes her stories an inspiration to us all.
What: Juneteenth Celebration: Part One
When: Thursday, June 15 at 10:30 a.m.
Where: Clara B. Mounce Public Library in Historic Downtown Bryan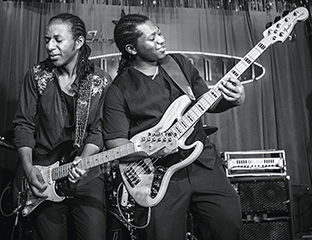 Part Two: Music and book signing at Ringer Library
Our second part of the Juneteenth Celebration will be held at Larry J. Ringer Library in College Station on Saturday, June 17 at 11 a.m. The Peterson Brothers will showcase their musical talents in the sound of jazz, blues, R&B and funk. In addition, Van G. Garrett, artist and author, will be available for a book signing of his latest literary work, Juneteenth. Books will be available to purchase provided by BrainLairBooks.com.
What: Juneteenth Celebration: Part Two
When: Saturday, June 17 at 11 a.m.
Where: Larry J. Ringer Library, 1818 Harvey Mitchell Pkwy. S., College Station
Also known as the Second Independence Day, Juneteenth honors the date June 19, 1865 when the last community of enslaved African Americans in Galveston, Texas received word from General Gordon Granger that they were free.
Please join us as we honor the past and celebrate in the present with our Juneteeth Celebration! Special thanks to the Friends of the Library for funding these events.
About Elizabeth Kahura
Elizabeth Kahura is a Kenyan born teacher who loves to entertain. Her first visit to the United States was in 1995 where she worked as a camp counselor at the Jones Gulch Y.M.C.A in California. It was there where her vision to start the African Safari program to enlighten the world on the true meaning of Africa began. She later visited Texas, where she has continued presentations about Africa in different learning institutions, such as libraries. Her main focus is "knowledge enrichment to the society." This has been enhanced through events like Kwanzaa, black history month, cultural diversity, safari week, music fairs and many more.
About The Peterson Brothers
The Peterson Brothers combine infectious energy and modern grooves with jazz, funk, blues & soul to create their own unique sound. As Texas natives, they have built a fan base across America, playing classical funk, soul and has formed their original music that includes jam-band style improvisation.
About Van Garrett
Van is the winner of the 2020 "The Poetry Question Chapbook Contest" for his book, Scrap. He is also the winner of the 2017 "Best Book of African American Poetry" for his book, 49: Wings and Prayers as announced by the Texas Association of Authors. Van's debut picture book, Kicks was published in 2022. As an artist and author, his poetry has been published in journals and anthologies in the United States, Africa, Switzerland, Turkey and London.