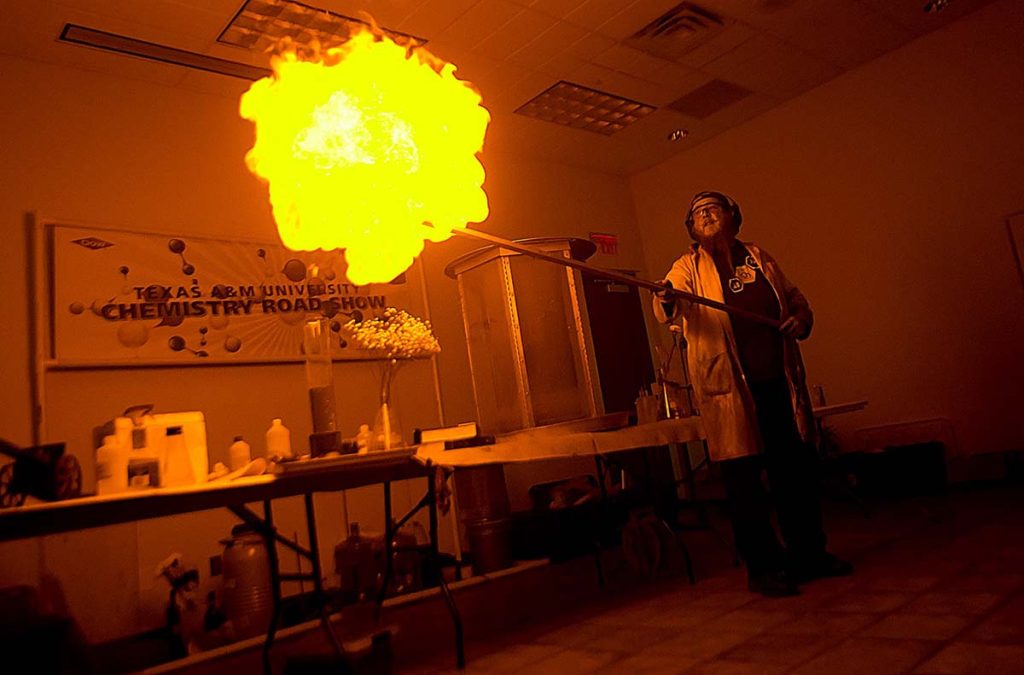 The Bryan + College Station Public Library System is very excited to announce that Dr. Jim Pennington and the Texas A&M University Chemistry Department will be a part of our Summer Reading Program again this year.
The Chemistry Road Show is a public service program with two complementary and interlocking goals: to entertain and educate students using chemistry. Audience members will be dazzled by amazing experiments such as:
Watching chemical reactions that change colors from clear to brown to purple in a repeating cycle.
Viewing how liquid nitrogen can freeze roses
Seeing how a fire tornado can be created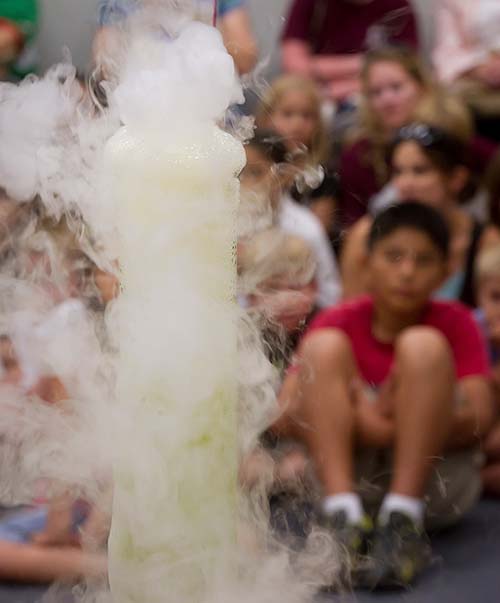 There will be three identical performances, one at Clara B. Mounce Public Library in Bryan, and two at Larry J. Ringer Library in College Station. The shows are geared towards ages five and up. There are explosions, loud noises and visual effects that may not be suitable for younger children.
Tickets will be given out at each performance location beginning 30 minutes before each show begins. Please note that seating is limited and that the Chemistry Road Show is very popular. Come early to get your tickets and guarantee your seats.
We look forward to seeing you at the Chemistry Road Show, and all of our other Summer Reading Program events. Let's get "All Together Now!"
Mounce Library in Bryan
When: Thursday, June 29 at 10:30 a.m.
Where: Upstairs Meeting Room – Clara B. Mounce Public Library, 201 E. 26th St, Bryan
Ringer Library in College Station
When: Thursday, July 27 at 10 a.m. and 2 p.m.
Where: Meeting Room, enter from the Lobby – Larry J. Ringer Library, 1818 Harvey Mitchell Parkway S., College Station