The Bryan + College Station Public Library System maintains numerous special collections within its overarching catalog. Many of these special collections are historic in nature and reside at the Carnegie History Center. For our international community, our Spanish-language offerings and the World Language Collection at Larry J. Ringer Library, boast a wide array of books in Spanish, Chinese (Simplified and Traditional), Japanese, Korean and various other languages.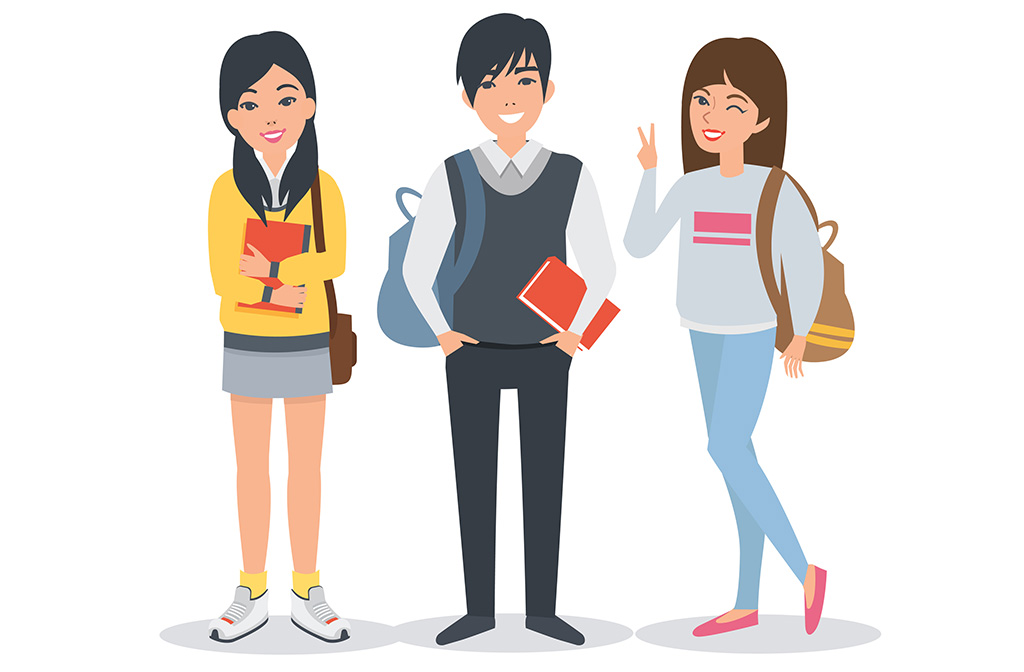 Explore the Carnegie History Center's special collections
For information about our many other special collections, please contact the Carnegie librarians at (979) 209-5630 or use our online contact form.
Cavitt Collection (1860s – 1990s)
The Cavitt family were early and prominent residents of Bryan. The Cavitt House on E. 30th St. in Bryan dates to about 1880, and is both a Texas Historic Landmark and on the National Register of Historic Places.
The Cavitt Collection was a gift to the Carnegie History Center from Citizens for Historic Preservation (Brazos Heritage Society). It contains correspondence, postcards, receipts, ledgers, wills, deeds, abstracts of titles, muster rolls, bylaws, military orders, payrolls, handwritten notes, essays, poetry, travel logs, advertisements, monographs, photographs, and clippings document the activities of the Cavitt family, both in personal and business affairs.
Fire Department Collection (1881-1993)
The first fire protection service for the City of Bryan began in 1871 with the
incorporation of the Hook and Ladder Company No. 1 and the organization of the Engine Company No. 1. Both merged on March 7, 1881 to form the Protection Engine Company No. 1 for the City of Bryan.
The Fire Department Collection was a gift from Charles Griesser, one of the longest serving fire chiefs in the Bryan Fire Department's history, 1928-1954. The collection includes correspondence, memorandum, certificates, newsletters, manuals, pamphlets, photographs, and newspaper clippings that document the Bryan Fire Department. The bulk of the material results from Greisser's tenure as fire chief. Some material documents his activity after his employment at the Bryan Fire Department.
Van Riper Collection
A founder of the Citizens for Historic Preservation (Brazos Heritage Society), and active in many areas of local history and preservation, Dr. Paul Van Riper earned his Ph.D. in Political Science from the University of Chicago. Dr. Van Riper's career included service on the faculties of Cornell University, Northwestern University and George Washington University, as well as serving as a visiting professor at numerous universities both here and abroad. For seven years, Dr. Van Riper was head of Texas A&M University's Department of Political Science, then for four years served as the department's first Director of the Graduate Public Administration Program. Dr. Van Riper died in 2014 at the age of 97.
Dr. Van Riper was passionate about historical preservation and research and this collection includes items related to the Cavitt family, Bryan City Council minutes, including leases, deeds, agendas, maps and plats. Old City Hall materials and his research: "From Old City Hall to Parking Lots, a Cost Analysis" dated Feb. 8, 1998.
Genealogy
Many specialized genealogy references are available for use at the Carnegie History Center. Please contact us for more information about books, microfilm and computer databases.
Other genealogy research sources
World Language Collection
The World Language Collection at the Larry J. Ringer Library is an awesome resource for foreign language books. Initially started with a grant from the Barbara Bush Literacy Corps this collection of material in languages other than English has grown thanks to other grants and donations from the Texas Book Festival and TAMU's Chinese Students and Scholars Association.