The Bryan + College Station Public Library System maintains numerous special collections within its overarching catalog. Many of these special collections are historic in nature and reside at the Carnegie History Center. For our international community, our Spanish-language offerings and the World Language Collection at Larry J. Ringer Library, boast a wide array of books in Spanish, Chinese (Simplified and Traditional), Japanese, Korean and various other languages.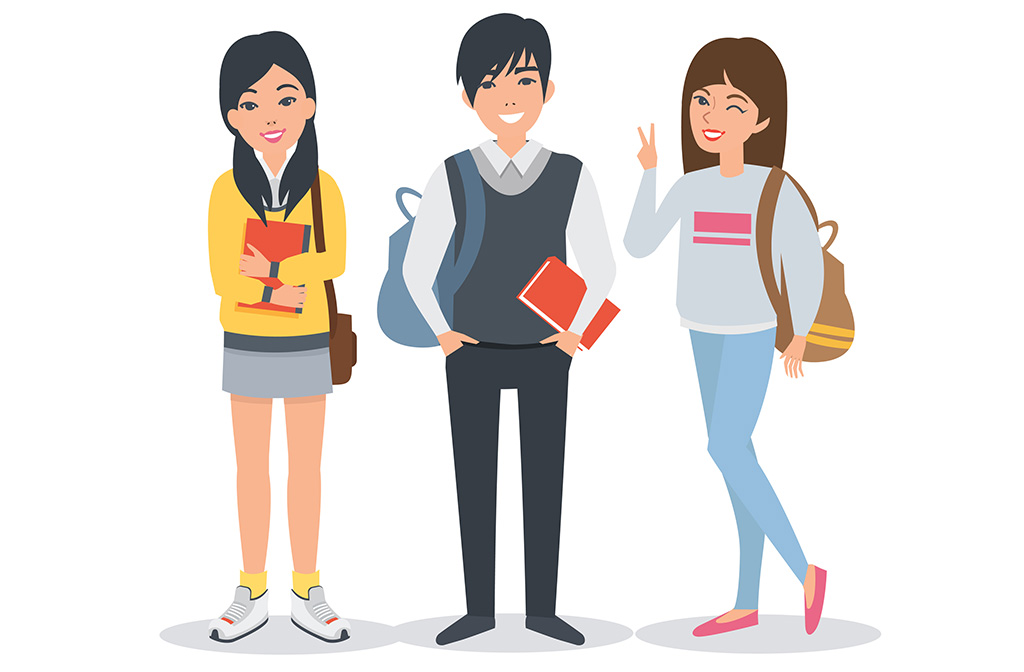 Explore the Carnegie History Center's special collections
For information about our many other special collections, please contact the Carnegie librarians at (979) 209-5630 or use our online contact form.
Cavitt Collection (1860s – 1990s)
The Cavitt family were early and prominent residents of Bryan. The Cavitt House on E. 30th St. in Bryan dates to about 1880, and is both a Texas Historic Landmark and on the National Register of Historic Places.
The Cavitt Collection was a gift to the Carnegie History Center from Citizens for Historic Preservation (Brazos Heritage Society). It contains correspondence, postcards, receipts, ledgers, wills, deeds, abstracts of titles, muster rolls, bylaws, military orders, payrolls, handwritten notes, essays, poetry, travel logs, advertisements, monographs, photographs, and clippings document the activities of the Cavitt family, both in personal and business affairs.
Fire Department Collection (1881-1993)
The first fire protection service for the City of Bryan began in 1871 with the
incorporation of the Hook and Ladder Company No. 1 and the organization of the Engine Company No. 1. Both merged on March 7, 1881 to form the Protection Engine Company No. 1 for the City of Bryan.
The Fire Department Collection was a gift from Charles Griesser, one of the longest serving fire chiefs in the Bryan Fire Department's history, 1928-1954. The collection includes correspondence, memorandum, certificates, newsletters, manuals, pamphlets, photographs, and newspaper clippings that document the Bryan Fire Department. The bulk of the material results from Greisser's tenure as fire chief. Some material documents his activity after his employment at the Bryan Fire Department.
Van Riper Collection
A founder of the Citizens for Historic Preservation (Brazos Heritage Society), and active in many areas of local history and preservation, Dr. Paul Van Riper earned his Ph.D. in Political Science from the University of Chicago. Dr. Van Riper's career included service on the faculties of Cornell University, Northwestern University and George Washington University, as well as serving as a visiting professor at numerous universities both here and abroad. For seven years, Dr. Van Riper was head of Texas A&M University's Department of Political Science, then for four years served as the department's first Director of the Graduate Public Administration Program. Dr. Van Riper died in 2014 at the age of 97.
Dr. Van Riper was passionate about historical preservation and research and this collection includes items related to the Cavitt family, Bryan City Council minutes, including leases, deeds, agendas, maps and plats. Old City Hall materials and his research: "From Old City Hall to Parking Lots, a Cost Analysis" dated Feb. 8, 1998.
Genealogy
Many specialized genealogy references are available for use at the Carnegie History Center. Please contact us for more information about books, microfilm and computer databases.
Researching Brazos families (click to expand)
Sources for researching Brazos County families at the Carnegie History Center:
African-American Baptist Churches: Some Notes.
African-Americans In Brazos County: A Partial Bibliography.
African-Americans In Brazos County: Excerpts From Texas Newspapers.
A & M Methodist Church, the first fifty years: 1923-1973.
Annotated Adoption Records, 1862-1933.
At Rest In The Jones/Roberts Cemetery Brazos County, Texas.
Be It Remembered: a History of the Masons of Cedar Creek Lodge.
Bear. [Annual.]
Better Day is Dawning: history of the First One Hundred Years of the First Baptist Church of Bryan, Texas.
Birth And Death of Boonville: The First Town Of Brazos County.
Brand And Mark Registrations For Brazos County Texas 1849-1900.
Brazos County Deaths, 1843-1900: A Working Draft.
Brazos County Estray Notices, 1857-1860.
Brazos County History: Rich Past, Bright Future.
Brazos County Naturalization Records, 1851-1890.
Brazos County Place Names.
Brazos County Probate Minutes.
Brazos County Residents, a working draft.
Brazos County Texas Births, 1850-1910.
Brazos County, Texas, 1850 Census.
Brazos County, Texas, 1860 Census, Also 1842 County Tax Rolls and an 1850 census index.
Brazos County, Texas, 1870 Census.
Brazos County, Texas, 1880 Mortality Schedule.
Brazos County, Texas, Cemeteries.
Brazos County, Texas, Cemetery Inscriptions.
Brazos County, Texas, Civil War Veterans: An Index To Sources Of Information.
Brazos County, Texas, Marriage Records, Books A-B, 1844-1878.
Brazos County, Texas, Marriage Records, Books C-D, 1870-1878.
Brazos County, Texas, Marriage Records, Books E-F, 1878-1887,
Brazos County, Texas, Marriage Records, Books G1-G2, 1887-1895.
Brazos Genealogist.
Brazos Valley Italians: A Series Of Interviews.
Bronco. [Annual]
Bruin. [See Also: Bear] [Kemp High School]
Bryan City Cemetery, Brazos County, Texas, Books 1-4 & 5.
Bryan-College Station Eagle Obituaries: 1992.
Butchers, Bakers And Candlestick Makers: Notes On Bryan Businesses, 1867-1889
Centennial History Of Brazos Union Lodge Number 129, AF & AM.
Glimpses Of Life In Early Brazos County.
History And Environment Of Millican, Brazos County, Texas.
Index To Obituaries Appearing In The Bryan-College Station Eagle, Bryan, Texas.
Italians Of Steele's Store, Texas.
Lawyers, Minors And Name Changes: Ex Parte Actions In The District Court, 1846-1900.
Lynching to Belong: Claiming Whiteness Through Racial Violence.
Men And Women In The Armed Forces From Brazos County And The Texas Agricultural And Mechanical
College (WWII.)
Millican, Texas,
Minter Springs: A Collection Of Recollections.
Moravian (Czech) Cemetery Association Of Steep Hollow, Texas.
Moving Forward From Behind: Life And Times of African-Americans in Bryan, Texas.
Other Pioneers: Notes On Slaves And Slavery In Brazos County.
Panther: Published by the Senior Class of Lincoln High School, College Station, Texas.
Pioneers Of Brazos County, Texas, 1800-1850.
Reconstructed Brazos Land District Records.
St. Joseph Catholic Church, Bryan, Brazos County, Texas, 1876-1909: Index To Birth, Marriage, and Death
Records.
St. Joseph Catholic Church, Bryan, Brazos County, Texas, Marriage & Death Records, 1877-1909.
Steep Hollow Cemetery.
Stories From Long Ago.
Story Of The Early Settlers And Deceased Of Alexander.
Texas County Tax Rolls. [Brazos, Burleson, Grimes, Leon, Madison, Robertson]
Texas Deed Records, Brazos County, 1841-1861.
Thompson Creek Cemetery, Brazos County, Texas.
Time For Planting: a Social History of Selected Rural Communities in Brazos County, Texas.
Twixt The Brazos And The Navasot: A Study Of The Early History Of Selected communities in Northeast
Brazos County, Texas (1830-1900's).
Up From Cotton: a Pictorial History Book of Blacks In The Brazos Valley.
Wheat Cemetery Grave Markers: A Summary, Arranged By Name And Location.
Where I've Been…Where I'm Going.
Wixon Community, Brazos County, Texas: The People, The School, The Church, The Cemetery.
Things to beware of in genealogy (click to expand)
Don't cling!
a. Names, spellings, persons, stories and theories can trip you up in
genealogy.
b. Unproven stories, theories etc. can cause you to overlook research
avenues!

Never assume!
a. Check your research and clear out all unproven assumptions!
(1.) Just because a woman is living with a man on the census does not
mean she is his wife! Unless specifically stated that the woman is a
wife, realize she could be a relative of one kind or another. Check
all available records!
(2) Just because children are in an orphanage, do not assume that
both parents are deceased. It may be that only one parent is
deceased and the other is unable to care for the children.
b. Carefully check all of your facts and make certain they are documented facts and not assumptions. If there is no documentation, note that the information is unproven and, therefore, questionable.

Luck gave you the answer right away?
a. A quick match, especially when you are dealing with a common name is not to be relied upon! In genealogy "too good to be true" is often the case! Go back and find everyone in the location with that name and start sorting. If it is a census, remember that census takers couldn't always spell.
b. Consider that some families, and their extended families, used the same names over and over. When that occurs, you must check everyone by that name in the location over a period of years.
So, how do I make my case?
Use a variety of records from different sources. Gather all of the sources together and compare them.
Consider the sources of information.
Investigate all of the members of the family carefully. Records for siblings can confirm relationships.
Create a timeline from the records you have. This makes it easy to see holes, and inconsistencies.
Other genealogy research sources
World Language Collection
The World Language Collection at the Larry J. Ringer Library is an awesome resource for foreign language books. Initially started with a grant from the Barbara Bush Literacy Corps this collection of material in languages other than English has grown thanks to other grants and donations from the Texas Book Festival and TAMU's Chinese Students and Scholars Association.