Welcome to the Bryan + College Station Public Library System.
We are thankful for the opportunity to serve the Brazos Valley in a variety of ways. From in-person assistance at our libraries, to community outreach, to virtual entertainment and educational programs, our dedication to the community shines through in our efforts.
Our branches
Engage, enlighten, empower and inform
We are truly an essential, growing library system that is robust and forward-thinking. We're constantly striving to improve service to our twin cities of Bryan and College Station, and the surrounding area. How are we doing this? We're growing our collection of books and periodicals, improving customer service, enhancing our genealogy and history sources, adding new programs, gaining access to new reference resources and databases, and a whole lot more.
Through funding from the Bryan and College Station city governments, as well as federal, local and state grants, and donations from the Friends of the Library, we are able to "engage, enlighten, empower and inform life-long learners."
---
Stay in-the-know!
Sign up for our electronic newsletter that comes out biweekly. Don't miss any of the exciting events happening at the library!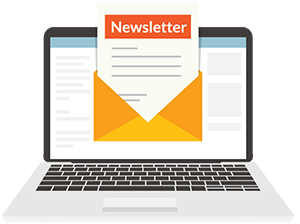 ---
Meet our team
Bea Saba, Library System Director
Derika Bailey, Branch Manager – Larry J. Ringer Library
Jessica Nunez, Library Finance Assistant
Kimberly Bridges, Library Services Supervisor/Cataloging & Technical Service – Clara B. Mounce Public Library
Lisa Reyes, Circulation Supervisor – Larry J. Ringer Library
Rachael Altman, Branch Manager – Carnegie History Center
Steven Reagor – Library Systems Analyst
Tina Swartzlander, Circulation Supervisor – Clara B. Mounce Public Library
Our zealous Service & Support team: Librarians and staff in our three locations work with collection, customer service, outreach, programs, youth services, reference, research and more.
Mission and strategic plan
Vision Statement
To engage, enlighten, empower, and inform life-long learners in the Brazos Valley.
Mission Statement
We improve quality of life by promoting workforce development and early literacy through informative and entertaining programs and high-quality materials. Our team, including volunteers, creates community connections, fuels the imagination, and respectfully teaches, guides, and serves our community in a welcoming environment.
Carnegie History Center Mission Statement
The Carnegie History Center's mission is to preserve and protect our local history; and to stimulate understanding of our historical and cultural resources. We strive to safeguard the community's memories and materials for future generations of researchers. The Carnegie seeks to promote our community's appreciation of its rich history through education, advocacy and special projects.
For more information, or questions, please contact us.