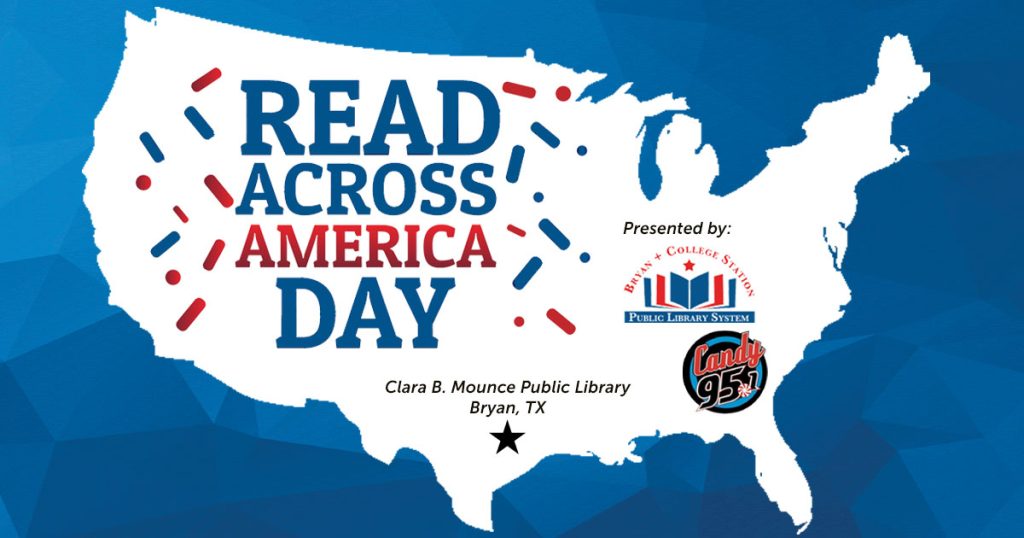 The Bryan + College Station Public Library System and Candy 95 radio are teaming up to host a special event, "Read Across America," on Thursday, March 2, at 4 p.m., at Clara B. Mounce Public Library in Historic Downtown Bryan.
Join us and our special guest, Ted from Candy 95's, "Ted & Kayla in the Morning," as we celebrate the joy of reading and inspire future generations to do the same. Ted will talk about his experience with reading and will read aloud from his favorite childhood books. There will also be prizes and book giveaways for attendees.
Read Across America Day was established by the National Education Association in 1998 to help get kids excited about reading. So, let's keep up that tradition. Come out and join us for this great event.
What: Read Across America
When: March 2 at 4 p.m.
Where: Clara B. Mounce Public Library in Bryan