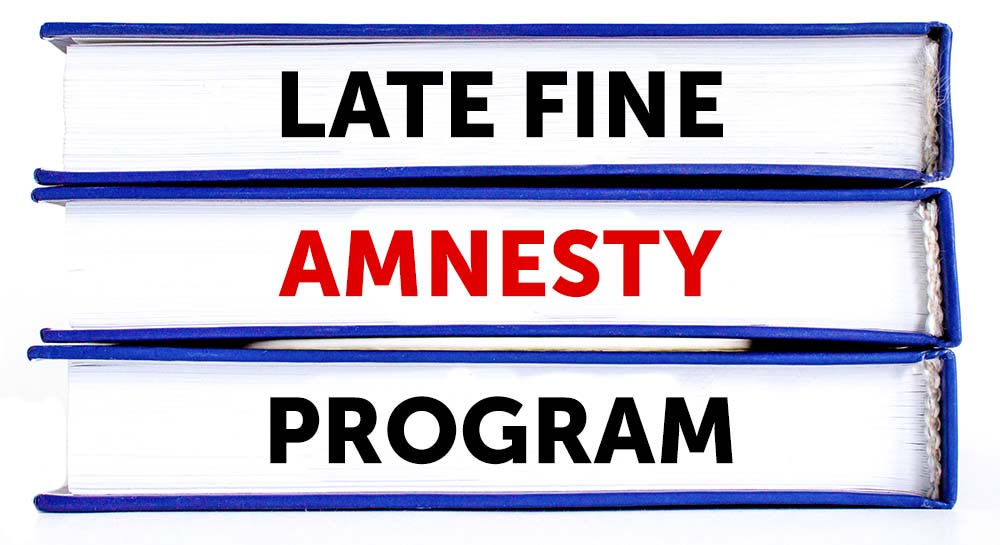 The Bryan + College Station Public Library System is implementing a new Late Fine Amnesty Program for the next two years in an attempt to get items that are overdue returned to the library branches, and reduce barriers to library access for residents.
When patrons check out library materials and don't return them by their due date, late fines are assessed and the patron's account ends up being blocked. Often, that leads to items never being returned, and it drives away people who could benefit from the free services and products that the library system provides. This new program hopes to change all of that.
"This two-year program is all about breaking down obstacles for readership and encouraging our patrons to use the library system," said Bea Saba, BCS Library System Director. "If late charges on accounts are keeping people from returning items, and preventing them from using the library's resources, then that's something we believe we can address in a different way."
The Late Fine Amnesty Program will reinstate the accounts of patrons who have been previously blocked due to late fines, regardless of how long they have been blocked. It will also waive any unpaid fines those patrons have accumulated, and eliminate all late fines on materials going forward. Fees will still be charged to patrons for lost or damaged materials.
It has long been assumed that imposing late fines encourages people to bring back materials before they're due. In fact, research suggests the contrary; that fines have no such effect on borrowers' behavior and can actually discourage people from returning materials at all.
That's why many libraries across Texas and the nation have adopted "fine free" policies to increase readership. During the amnesty period, the library system will track statistics on the number of items returned, compared with previous years.
The program begins on April 3 and will run until April 6, 2025. Books can be returned to Clara B. Mounce Public Library in Bryan, Larry J. Ringer Library in College Station, or to our outdoor drop boxes at these locations.
Provisions of the Late Fine Amnesty Program
Once materials become overdue, there will be a seven-day grace period before a patron account is blocked.
After the patron account is blocked, the patron will be prohibited from checking out or opening a new account until either materials are returned or all lost/damaged materials fees have been paid.
A parent/guardian that has a blocked account cannot open an account for a minor until either materials are returned or all lost/damaged materials fees have been paid.
Materials that are more than 30 days past due are considered lost, and the patron is assessed a fee equal to the replacement cost of the materials, plus a service fee of $5.
Fees charged for lost materials can be waived if the materials are returned.
A fee will be charged for damaged materials, equal to the replacement cost of the materials and a $5 service fee for irreparably damaged materials. The charge for partially damaged materials will be the lesser of the replacement cost or the cost for materials repair.
In lieu of payment for lost or damaged materials, a patron may bring in new or exact copies of the lost/damaged materials, plus a processing fee of $5.
The Library System Director, or designee, shall work with patrons to resolve disputed lost or damaged materials. Circumstances, such as long-term hospitalization, military deployment, fire, theft or natural disasters may warrant a reduction or waiver of fees, with proof.