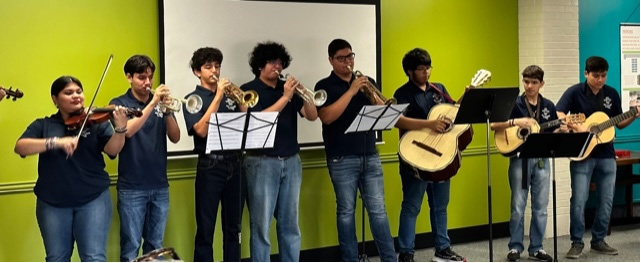 Hispanic Heritage Month (Sept. 15 – Oct. 15) celebrates the contributions of Americans tracing their roots to Central America, Mexico, Spain, South America and the Spanish-speaking nations of the Caribbean.
The Bryan + College Station Public Library System is proud to promote Hispanic heritage and history through a large collection of books and other media. We've got more than 450 titles for all ages ranging from biographies of Hispanic political, social and athletic heroes, to folktales and stories, to research about local Hispanic history and families in the Brazos Valley.
Special Storytime: 'Carmela Full of Wishes' with the Blinn-Bryan Theatre Troupe
Join us at Clara B. Mounce Library on Wednesday, Sept. 27 as we bring the children's book, "Carmela Full of Wishes" by Matt de la Peña, to life through a traditional storytime reading, and performances of the story by the Blinn-Bryan Theatre Troupe. We will also have a kids craft activity that will help reinforce and complement the story.
What: Special Storytime: "Carmela Full of Wishes"
Where: Clara B. Mounce Public Library, 201 E. 26th St., Bryan
When: Sept. 27, 9:30 a.m.
Cost: Free, registration not required / Seating is first-come, first-served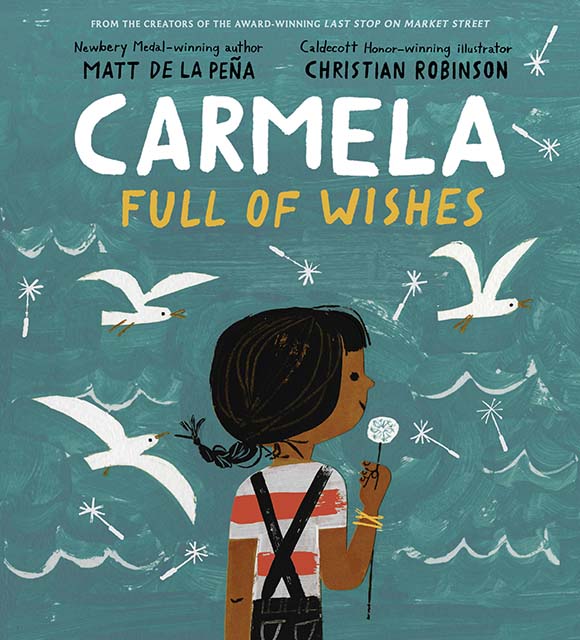 About the book
Told through the lens of a child, "Carmela Full of Wishes" is an award-winning picture book that highlights the power of a migrant community steeped in Mexican culture…and what hope looks like in that setting.
About Hispanic Heritage Month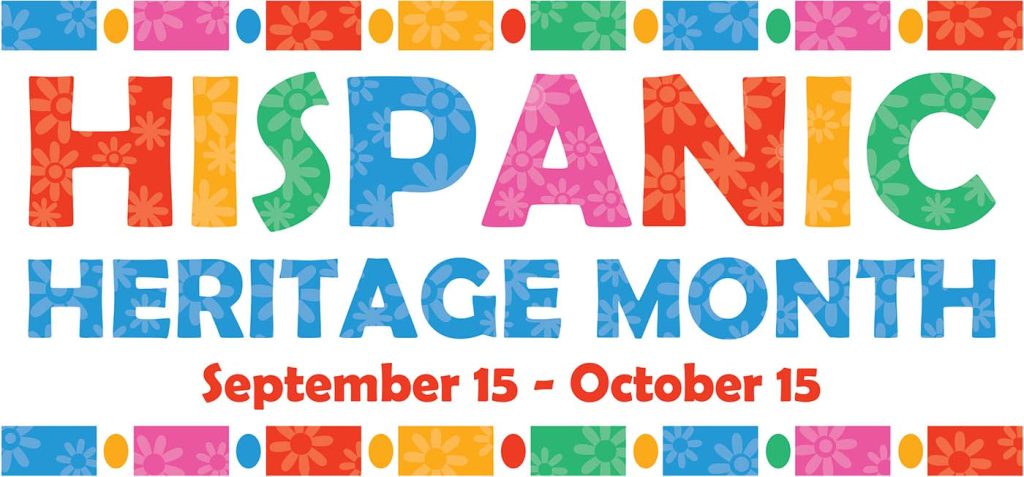 It started in 1968 with a week-long observance, and two decades later it expanded to a month stretching from Sept. 15 to Oct. 15.
The dates are historically significant in that Sept. 15 is the anniversary of independence in Costa Rica, El Salvador, Guatemala, Honduras and Nicaragua. Mexico and Chile celebrate their independence on Sept. 16 and Sept. 18, respectively, and Belize celebrates its independence on Sept. 21.
For more information on Hispanic Heritage Month – its origins, facts, and history – here are some good places to start: