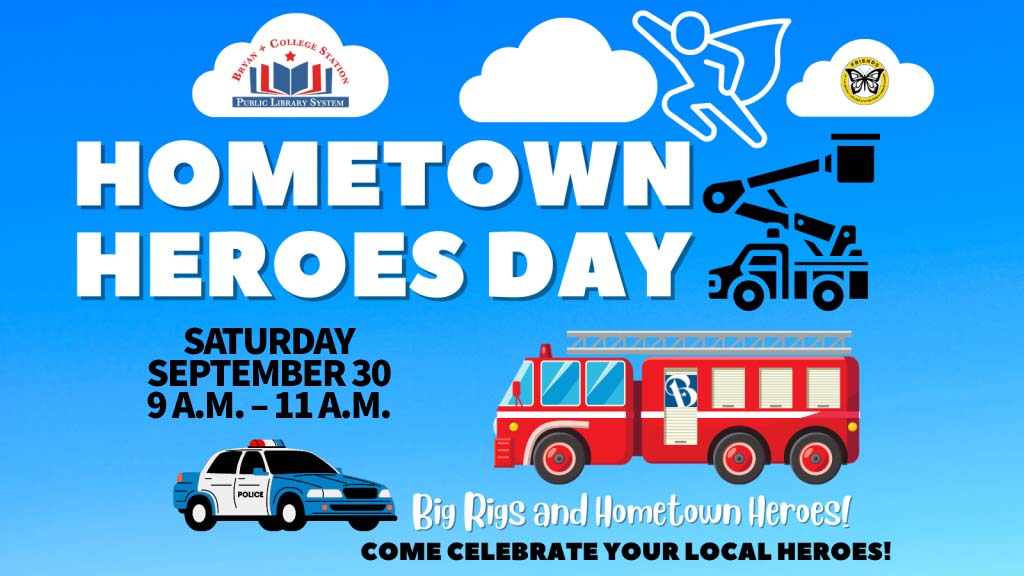 Come join us to celebrate our local community helpers at the Clara B. Mounce Public Library's annual Hometown Heroes Day event, featuring big rigs and the heroes who operate them.
We will have trucks and vehicles on site from Bryan Texas Utilities, the Bryan Police and Fire departments, and water and sanitation vehicles from the City of Bryan's Public Works Department. We'll also have other fun activities for the whole family.
Come see us on Saturday, Sept. 30 from 9 a.m. – 11 a.m. Parking is available at the Brazos County Administration Building, on Main Street and in the Roy Kelly Parking Garage.
What: Hometown Heroes Day
When: Saturday, Sept. 30, from 9 a.m. – 11 a.m.
Where: Clara B. Mounce Public Library, 201 E. 26th St., Bryan
Cost: Free, come-and-go event
Parking: Main Street, Brazos County Administration Building, Roy Kelly Parking Garage